Bridge the Digital Divide
There is power in connectivity, and it starts with equitable broadband access.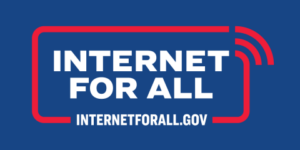 With our cutting-edge technologies and strategic partnerships, Vecima helps operators close the digital divide and create a connected world, where every individual can harness the full potential of the digital world, regardless of their location.
Vecima has recently announced its intent to expand manufacturing into the U.S/ for certain products in its Entra® portfolio to meet the proposed Build America, Buy America (BABA) requirements under the Broadband Equity, Access, and Deployment (BEAD) Program, one of the programs established under the Infrastructure Investment & Jobs Act (IIJA).
Presently, two of Vecima's broadband access products – the Entra® SF-4X Remote Optical Line Terminal (OLT) and the Entra® EN8100 Remote PHY Access Node – are compliant with the BABA requirements pertaining to the Middle Mile Broadband Infrastructure Program, another IIJA program, and have been widely deployed across North America.
Vecima's industry-leading portfolio of 10G PON products have achieved strong market adoption. In March 2023, the Dell'Oro Group named Vecima the global market share leader in both Remote MACPHY and Remote OLT Distributed Access Architecture (DAA) solutions.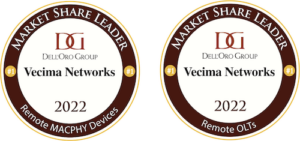 "Our current Entra® Fiber and Cable Access platforms have been broadly successful with service providers due to strong technical and operational differentiation. Vecima is committed to empowering communities with equitable access to the broadband networks that fuel progress."
Clay McCreery, Chief Operating Officer
Ready to Get Started
Learn more about Vecima's broadband access and content delivery solutions. Connect with an expert today.
View Worldwide locations