VECIMA'S MAIN FACILITY IN SASKATOON IS ISO 9001 CERTIFIED
The ISO Standard is an internationally recognized system for effective and responsive management of quality for businesses. At Vecima Networks, we have implemented this standard to enhance our ability to consistently meet our customers' expectations for reliability, performance, price, and delivery.
Vecima Networks Inc. is a leading Last Mile Solution® provider for broadband wired and wireless networks enabling multi-play services for the converging telecommunications market. Targeting digital simulcast, switched digital video, IP video, video on demand, data-over-cable, advanced analog and broadband wireless applications, Vecima provides brand name and OEM products that are of the highest quality and performance.
Vecima has achieved remarkable growth in sales and manpower since its inception in 1988 and is a highly dynamic company that takes pride in developing innovative solutions and continually expanding its library of designs.
Beginning with its research and development division that is dedicated to staying on the cutting edge of emerging technologies, continuing through its manufacturing processes and following up with its customer service department, Vecima takes every measure to provide its customers with the best before, during and after-sales experience with its products.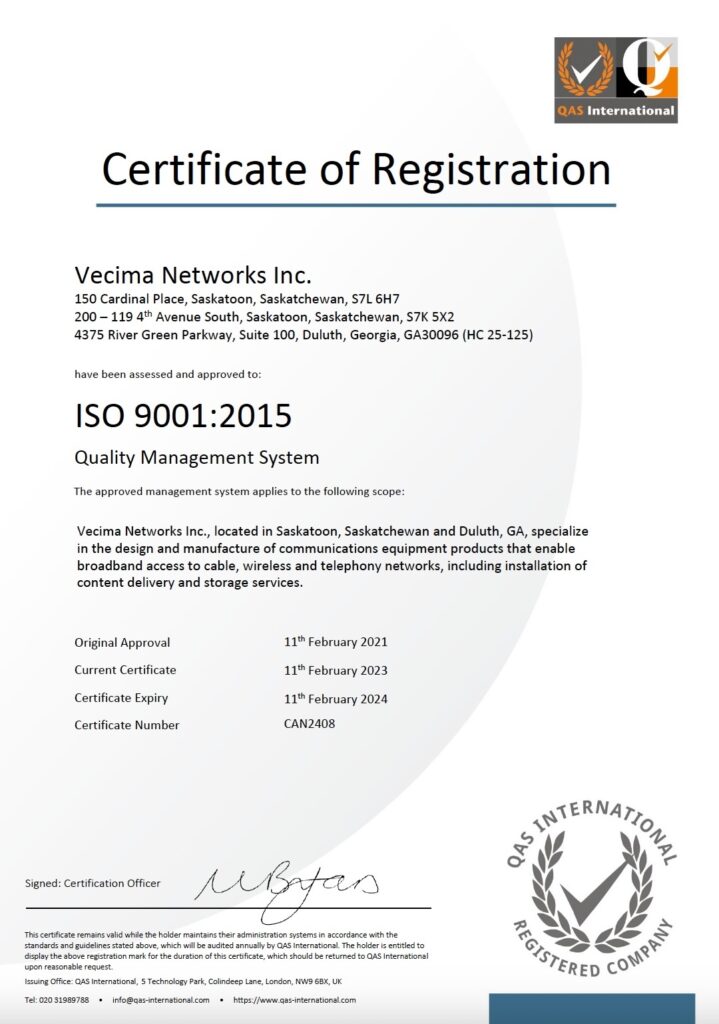 Ready to Get Started
Learn more about Vecima's broadband access and content delivery solutions. Connect with an expert today in a location near you.
Contact Us