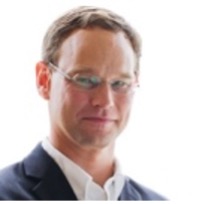 Published by Kevin Noll, Vecima Principal Access Architect

Very few people will dispute that the Internet is an essential aspect of everyday life around the world, but, according to the International Telecommunication Union's ITU-T's annual digital development report, only 63 percent of the world's population can connect to the Internet. The remaining 2.9 billion people can't afford access or simply have no connection available to them.
Delivering Internet access can be a complex endeavor requiring significant investment in capital and expertise. History has shown that such projects benefit greatly from collective investment through the government and the private sector working together.
There have been private and governmental efforts over the past decade to encourage broadband development in unserved areas. In the United States, the Rural Digital Opportunity Fund (RDOF) was the first focused effort designed to close the "broadband gap" between those who benefit from ready access to the Internet and those who do not have that access. RDOF provides incentive to build rural broadband networks through public investment in the form of grants to eligible Internet service providers. The American Rescue Plan Act (ARPA), enacted in early 2021, initiated the first comprehensive effort to deliver broadband Internet access to every household in the United States.
The ARPA appropriated $1.9 trillion to aid in recovery from the COVID-19 pandemic, including up to $500 billion that can be used to develop broadband infrastructure. This money is being distributed through multiple channels including the National Telecommunications and Information Administration (NTIA), the US Department of Agriculture (USDA), the Federal Communications Commission (FCC), and through allocations directly to state and local governments. In addition to appropriating funds, the ARPA stipulates requirements for broadband projects that receive money. These requirements include delivery timelines, delivered broadband speeds, and technologies that qualify for funding.
The Infrastructure Investment and Jobs Act passed in November 2021 added even more momentum to the effort to close the broadband gap.  This bipartisan infrastructure deal was created to rebuild America's infrastructure and to ensure every American has access to high-speed Internet, including investment in communities that have too often been left behind.
We invite you to follow the Vecima blog series to read more about this important topic, including how to best apply for funding, how to best work with Broadband mapping, and hear from teams "in the trenches" as these programs are deployed.
Are you looking for help delivering broadband Internet access for your community? Can't make heads or tails of the funding opportunities or the technologies to deliver broadband?
Contact the Vecima team at sales@vecima.com