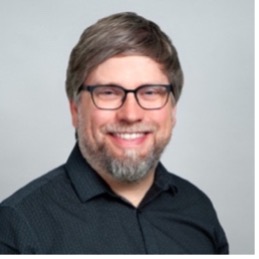 Published by Colin Howlett, Vecima Chief Technology Officer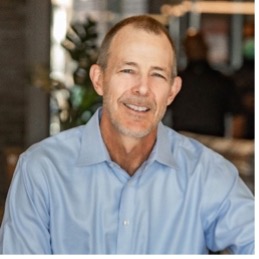 Published by Jeff White, Vecima Senior Vice President Of Cable Strategy 

Over the next several weeks, we'll be blogging about the top questions we get (and answers we provide) about Distributed Access Architecture (DAA) and Fiber to the Home (FTTH).
For decades, cable operators have relied upon traditional Hybrid Fiber-Coaxial (HFC) networks. While these networks, a mixture of fiber and coax physical media, continue to serve operators exceedingly well, over time they have had to contend with the limiting aspects of analog signals affecting capacity, distance, latency, signal quality, capital expenses, operating costs and more.
DAA, the new, innovative method of building HFC networks, removes these limits by digitizing the headend and the outside plant.  DAA optimizes HFC networks by converting the fiber transport from analog Radio Frequency (RF) to digital ethernet and generating the RF signal in the fiber node at the very edge of the network.
There are two main approaches to DAA: Remote PHY (R-PHY), which moves the DOCSIS PHY to the node, and Remote MACPHY (R-MACPHY), which moves both the DOCSIS MAC and DOCSIS PHY to the node. For more details on these approaches, download the Vecima whitepaper DAA: Deciding Between Remote PHY and Remote MACPHY.
Cable operators are actively deploying DAA networks today, and adoption rates are rapidly accelerating. This series of blogs will answer ten of the most common questions we get asked about DAA and FTTH. Here is question number 1.
1) What is the state of DAA standardization and interoperability for R-PHY, R-MACPHY, and Flexible MAC Architecture (FMA)?
CableLabs, in conjunction with its MSO members, establishes the technologies and specifications needed to create an effective ecosystem and support a variety of services and applications, including DAA. The specifications for DAA are in a very good state of development. Let's look at the status for each of the DAA approaches.
Since the major industry vendors started with an R-PHY approach, the R-PHY spec was the first one undertaken. The first version of the spec was completed and published in mid-2015. Since then, CableLabs has held multiple interoperability events. As CableLabs describes them, their interoperability events are "where manufacturers from all corners of the industry can come together to test the viability and interoperability of their products, as well as resolve technical issues before going to market."
At this point, vendors have broadly and successfully demonstrated interoperability between CCAP Cores and Remote PHY Devices (RPDs). The well-established spec has also enabled a robust ecosystem of necessary supporting equipment to perform upstream spectral analysis, spectrum capture, PNM tools, sweep tools and the like. These tools apply to both DAA approaches – R-PHY and R-MACPHY. And the proof of the pudding is that a multitude of operators have deployed and operationalized multivendor R-PHY networks. See our recent press release: Vecima Networks and Vector Technologies Enable Gigabit Services for Liberty Global.
Today, CableLabs is focused on finishing up work on the Flexible MAC Architecture [See Figure 1]. FMA unifies R-PHY and R-MACPHY under a common umbrella architecture. In October 2020, CableLabs published the initial version of Phase 1 (the R-MACPHY portion) of the FMA. The R-PHY and FMA specs share many attributes, including the video architecture, interfaces, key areas of security, and operational support tools like sweep and spectrum capture. These commonalities make it easy to:
Implement both R-PHY and R-MACPHY in the same MSO network when and where needed, or
Transition between R-PHY and R-MACPHY, as needed

Figure 1: Flexible MAC Architecture and Specifications
FMA comprises four specifications:
FMA-SYS (system level architecture and requirements),
FMA-MMI (interface between MAC Manager and R-MACPHY Device (RMD),
FMA-PAI (interface between PacketCable Aggregator and RMD) and
FMA-OSSI (modifications to CCAP-OSSI to handle FMA for OSS integration).
The first three of these specifications are publicly available and implementable; the FMA-OSSI specification is expected to follow this year.  There are also two sets of object models – YANG for FMA-MMI and Google Protocol Buffers API for FMA-PAI – which will ensure vendor interoperability and streamline bug fixes. With the specifications issued, MSOs can confidently deploy DAA – both R-PHY and R-MACPHY – in their networks today.
Thanks for taking the time to read our blog. Next week we will tackle our second question,
"Strategically, most MSOs want networks that are all IP, all fiber (FTTH), and virtualized, but the starting point is the challenge. What tactical needs are driving DAA deployments?"
Vecima is always interested in hearing from you. With that in mind, please e-mail to David Slovensky, Vecima Marketing Content Manager at david.slovensky@vecima.com if you have questions, comments, or ideas for future blog topics.