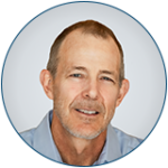 Published by Jeff White, Senior Vice President Of Cable Strategy at Vecima Networks, March 16th, 2021
Since that blog back in October of last year, Vecima has continued to make important technical and people moves to proving its commitment to the industry.
Vecima is committed to cable and dedicated to driving innovation. Vecima has pledged to deliver DAA solutions that support FMA, DOCSIS 4.0 and GAP. While many of the major cable access vendors are pulling away, Vecima is stepping forward to fill the GAP.