Introducing a new Vecima Whitepaper,
"DAA: Deciding between Remote PHY and Remote MACPHY."
As broadband demands on operator networks continue to grow, we increasingly hear from cable operators that building HFC networks as usual – traditional CCAP + analog optics + fiber nodes – isn't sustainable. Traditional CCAP has been the cable industry's "My Way" for decades, but operators are quickly moving to a Distributed Access Architecture (DAA) – the "PHY Way."
Why isn't the traditional cable access architecture sustainable? There are a number of reasons, including:
Limited capacity– Traditional integrated CCAPs, because they depend on analog optics, do not consistently support the higher orders of modulation used in DOCSIS 3.1 and required to meet today's network capacity requirements.
High capital expense– The specialized analog optics and fiber nodes used in traditional HFC networks are purchased only by cable operators. The low volume significantly drives up cost, and the limited production results in longer lead times.
High operating expense: Traditional HFC architectures and integrated CCAPs have very high space and power requirements, the latter not just to operate the equipment, but to keep it cool. With many headends and hubs out of space, facility real estate expenses will go up. These high-power requirements also work against the greener networks many operators are pursuing.
Lower customer satisfaction: The analog optics used in traditional HFC networks significantly reduce the signal-to-noise ratio (SNR) and negatively impact service quality and the customer experience. The associated truck rolls also increase operating expenses.
In lieu of the traditional HFC architecture, almost all major operators are deploying, or are in the planning process to deploy, a Distributed Access Architecture (DAA). With DAA specifications and interoperability in place, and with a promise of greater capacity, reliability and longevity, the question being asked is no longer, "Should I deploy DAA?" Instead, they are asking, "What is the best DAA for mynetwork: Remote PHY or Remote MACPHY?"
The basic concept of DAA is to move selected CCAP functions from the headend to the node. The difference between R-PHY and R-MACPHY is simply which functions get moved. In R-PHY, only the DOCSIS PHY is distributed; in R-MACPHY, both the DOCSIS MAC and DOCSIS PHY are relocated.
The good news? DAA – the "PHY Way" – is a no-lose decision. Both R-PHY and R-MACPHY deliver enormous benefits, address the limitations of the traditional HFC architecture, and have already been deployed in many networks.
And frankly, it's not even a question of whether R-PHY or R-MACPHY is right, but rather which is betterfor your specific situation. Broadly speaking, some of the factors to consider include current headend/hub congestion, available CCAP capacity, outside plant power use, latency requirements, and your overall strategic network plan.
More good news. Vecima's Entra product suite provides support for both DAA approaches. We have just published a new whitepaper, "DAA: Deciding between Remote PHY and Remote MACPHY,"to help you in your evaluation.
I'm telling you straight, it's no longer "My Way." It's all about the"PHY Way"!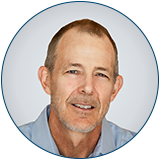 Published by Jeff White, Senior Vice President of Cable Strategy at Vecima Networks