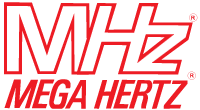 Mega Hertz
9620 Bartlett Circle
Ft. Worth, TX 76108
Tel: (817) 529-9898   Toll Free: (800) 883-8839
Fax: (817) 529-0745
Web: www.go2mhz.com
Email: info@go2mhz.com
Sales Region: USA
Since 1975, MSOs, Independents, Telco's, Municipalities and Utility Operators have relied on the stability & unique Multi-Vendor, Multi-Technology System Solutions of Mega Hertz that bring advanced broadband & IP video delivery to their network & subscribers. From H-F-C & R-FOG to I-P-T-V; from Over the Top – (Video over Internet) to Video over DOCSIS; Mega Hertz best-in-class technologies will meet your goals while exceeding your expectations and future requirements.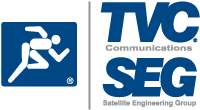 Satellite Engineering Group
a division of WESCO Distribution, Inc.
11605 S. Alden
Olathe, KS 66062
Tel: (913) 324-6000   Toll Free: (800) 932-1555
Fax: (913) 324-6050
Web: www.sateng.com
Email: brent@sateng.com
Sales Region: USA
Satellite Engineering Group (SEG) is a leading supplier and solutions provider to the CATV/TELCO markets distributing broadband equipment from all the top manufacturers in the industry. SEG is a stocking Vecima distributor of the Concierge, Cable Vista and Terrace lines of equipment. SEG offers equipment and support in all areas of HDTV/IP Video, CMTS, Fiber and RF Products.

Advanced Media Technologies
3150 SW 15th Street
Deerfield Beach, FL 33442
Tel: (954) 427-5711   Toll Free: (888) 293-5856
Web: www.amt.com
Email: Sales@amt.com
Sales Region: Caribbean & Latin America
Advanced Media Technologies, Inc. (AMT) is the performance leader among CATV and Broadband Electronic Equipment Providers. As a value added reseller of high performance products from the world's most recognized manufacturers, AMT targets emerging technology applications in broadband with a complete line of products for fiber, RF distribution, video, data, and IP.