Next-generation, 10G-capable networks now
Vecima Networks at ANGA COM 2023, Halle 8 – Stand D40
Join Vecima Networks at ANGA COM 2023 in Cologne, Stand D40, where we'll highlight 10G-capable access and video solutions to transform your network and delight your subscribers:
The Entra® EXS1610 All-PON™ Shelf, offering 16 XGS-PON, GPON ports (Combo PON), or 10G-EPON ports, as well as 100G, 40G, 25G, and 10G uplink options — plus industry leading ONT/ONU interoperability and a variety of physical deployment options.
The new Entra ERM324 Remote PHY module extends the useful life of widely deployed, non-Vecima hybrid-fiber coax (HFC) access nodes.
Vecima's MediaScale™ Streaming solutions, including Open CDN for high-quality, congestion-free streaming that's more cost-effective and efficient, and Dynamic Content with Ad Insertion for highly targeted ads and more value per impression.
Vecima's Chris Busch, Principal Architect Office of CTO, will speak on "Fibre Access and Measuring QoE – Taking a Slice of the Access Network" on Wednesday, 24 May.
To schedule a meeting with the Vecima team at ANGA COM, email sales@vecima.com.
Read the May 17, 2023 news release: "Vecima to Highlight 10G Access and Next-Generation Video Solutions at ANGA COM 2023"
Read the May 22, 2023 news release: "Vecima and Witke to Deploy Remote MACPHY Solution for Telenet Systems Austria"
Read the May 23, 2023 news release "Telenet Belgium Deploys Vecima Distributed Access Architecture (DAA) with Remote PHY to Deliver Advanced Broadband"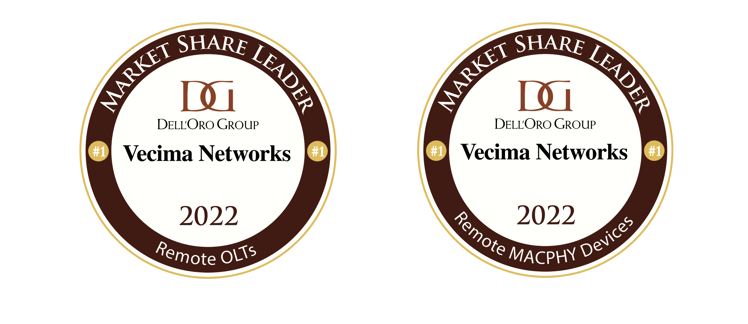 Power in connectivity™
Follow Vecima on LinkedIn and Twitter for all the latest news from ANGA COM.