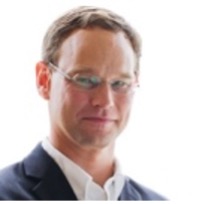 Published by Kevin Noll, Vecima Principal Access Architect

Last year, the US Federal government appropriated nearly US$3 trillion to support the US economy and to invest in US infrastructure. Within that massive amount of money is embedded over US$400 billion to bridge the broadband gap. In addition, the FCC, in the CAF, CAF II, and other programs, has committed over US$20 billion since 2014, and is ready to release $1.2 billion in RDOF funds, to deploy broadband in areas that do not have access to the Internet at broadband speeds.
Some might be skeptical about the impact of the so-called Broadband Gap and why we need to commit so much funding to developing broadband services. Access to broadband Internet is important to the physical and mental health, economic welfare, and academic achievement of individuals across the nation and in all walks of life.
In 2015, Pew Research reported that 80% of Americans used the Internet to search for and apply for employment. However, in 2020, reliable broadband Internet access was not available to tens of millions of Americans. Further, rural populations, less educated populations, low-income populations, and minority populations are less likely to have broadband access and, therefore, do not have equal access to employment resources.
Education was in the spotlight during 2020 as the COVID-19 pandemic ramped up. Prior to the COVID-19 pandemic, it was already well known that academic performance was better among those that have ready and reliable access to the Internet. According to a study by the Quello Center at Michigan State University, students with no access to the Internet at home or who rely on a mobile phone for home Internet access will typically be 1⁄2-letter grade behind those students that have reliable Internet access at home. Those same students will also score lower on the SAT and PSAT and are less likely to attend college.
According to the US Census Bureau's Household Pulse Survey, an estimated 2.5 million households with school-age children reported their Internet access was not reliably available for education purposes. With a virtually nationwide switch to online education in the United States in 2020, lack of reliable broadband Internet access caused significant impacts on academic achievement and disproportionately impacted rural populations and low-income and minority families.
Those that lack access to broadband Internet are directly and negatively impacted because they are unable to fully benefit from educational, economic, and healthcare resources available on the Internet and they are unable to fully participate in the political and social aspects of their community, nation, and the world.
The investments we are making today in the United States can be compared to 1930's investments we made to electrify rural America. Those investments yielded a wide range of benefits, and we can expect to see similar returns from our investment in broadband infrastructure.
Vecima believes that everyone deserves the opportunity to succeed and having access to the Internet at broadband speeds is essential. We are developing cutting edge technologies that help service providers deliver broadband, but we are doing more. Vecima's employees are directly involved in community efforts to expand access to broadband Internet, and Vecima is introducing programs to help communities close the broadband gap.
We will be introducing these programs in a series of future blogs. If you would like them sent directly to you, please reach out to David.slovensky@vecima.com